This webpage works in both Mobile Phone Modes.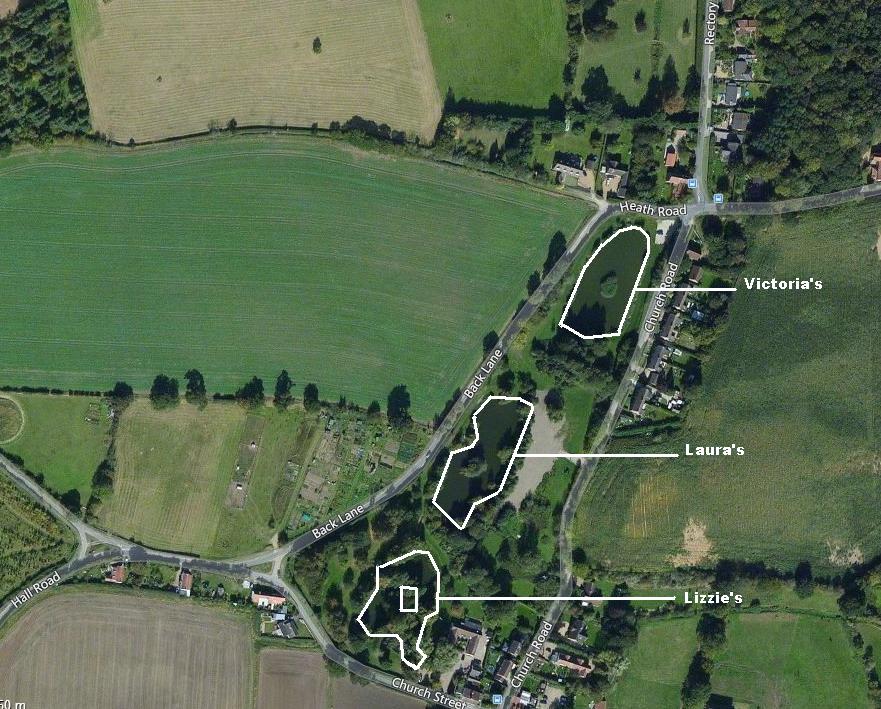 Fishery Name: Bartles Lodge
Address: Church Street, Elsing, Dereham, Norfolk, NR20 3EA


Grid Reference: Entrance Grid Ref: TG 05135 16595

Actual Grid Ref: TG 05125 16610
Sat Nav: NR20 3EA
Phone Numbers: 01362 637177
Email Address: bartleslodge@yahoo.co.uk
Description:

Lizzie, Laura and Victoria each approximately an acre in size. They are spring fed with depths ranging from 2 to 4 feet.
Fish Species:

Bream
Common

Bream
Silver

Bullhead

Carp
Common

Carp
Crucian

Carp
Ghost

Carp
Grass

Carp
Koi

Carp
Mirror

Catfish
Wels

Chub

Crayfish

Gudgeon

Minnow

Orfe
Golden

Schelly

Stickle
back

Stone
Loach
Fishery Rules:

Barbless hooks only

Unhooking mats to be used

No keep nets (matches only)

No bait boats

No night fishing

Respect fellow anglers

Common sense prevails

Fishing tariff 2015

Non-residential and caravans
Facilities: Some baits are available on site as are fridges, so residents can bring their own bait if they wish. There is a toilet block situated in the main building.