This webpage works in both Mobile Phone Modes.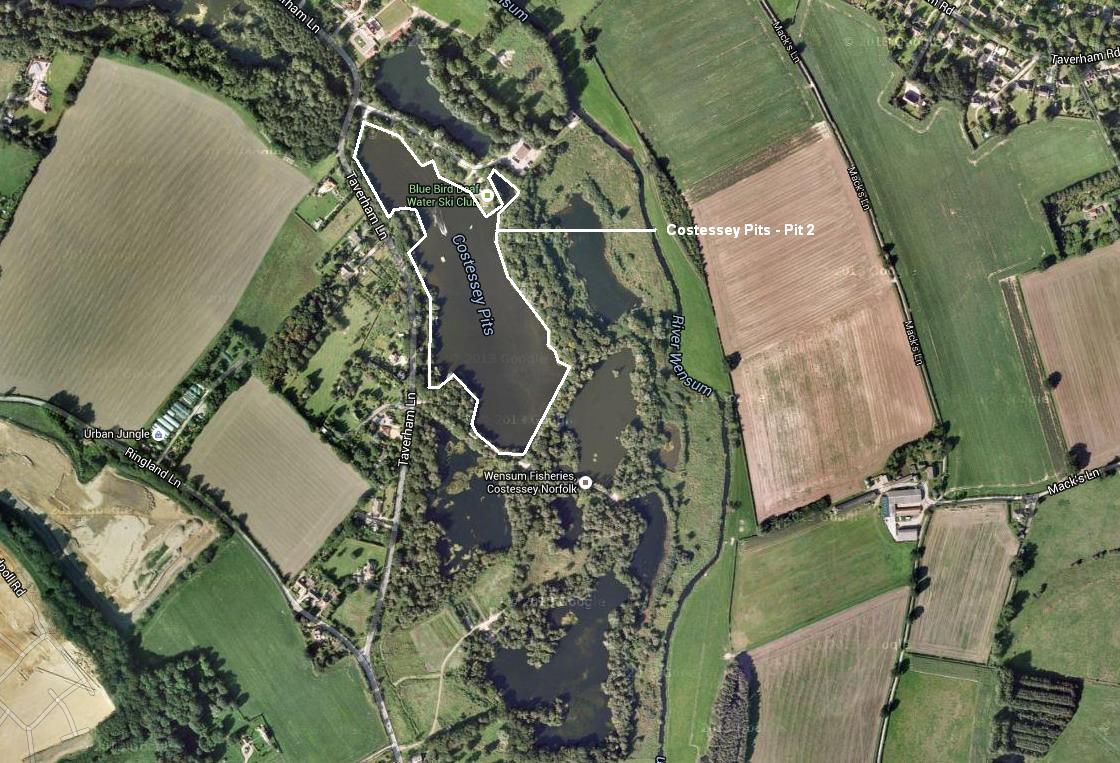 Fishery Name: Costessey Pits - Pit 2
Address: Taverham Lane, Costessey, Norwich, Norfolk, NR8 5BE


Grid Reference: Entrance Grid Ref:TG 16158 13240

Car Park Grid Ref: TG 16167 13218
Sat Nav: NR8 5BE
Phone Numbers: 01603 861014
Email Address: fishing@anglianwater.co.uk
Description:

This Lake is approximately 15acres and has depths between 8 and 12 feet. The water is usually well coloured and has Carp to over 30lb as well as other species.
Fish Species:

Bream
Common

Bream
Silver

Bullhead

Carp
Common

Carp
Crucian

Carp
Ghost

Carp
Grass

Carp
Koi

Carp
Mirror

Catfish
Wels

Chub

Crayfish

Gudgeon

Minnow

Orfe
Golden

Schelly

Stickle
back

Stone
Loach
Costessey Pits - Rules: ?
Facilities: Level swims are provided for Wheelchair anglers near the Main Car Park.