This webpage works in both Mobile Phone Modes.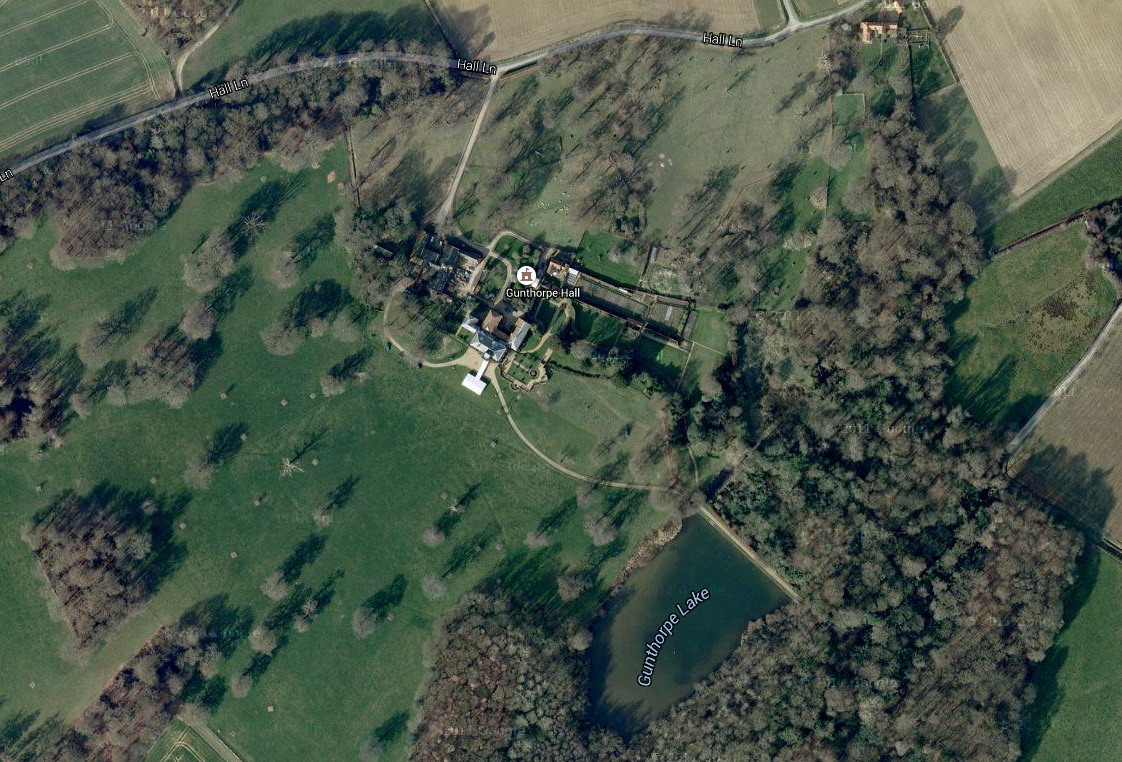 Fishery Name: Gunthorpe Hall Lake
Address: Hall Lane, Melton Constable, Norfolk, NR24 2PA


Grid Reference: Entrance Grid Ref: TG 00786 34871

Lake Grid Ref: TG 00939 34573
Sat Nav: NR24 2PA
Phone Numbers: 1263 861373
Email Address: enquiries@gunthorpehall.co.uk
Description:

Gunthorpe Hall Lake

The lake covers 3 acres and is off the main drive from the lane to the Hall. There is a parking area for fisherman adjacent to the lake. Fishing takes place from the bank by the drive only.
Fish Species:

Bream
Common

Bream
Silver

Bullhead

Carp
Common

Carp
Crucian

Carp
Ghost

Carp
Grass

Carp
Koi

Carp
Mirror

Catfish
Wels

Chub

Crayfish

Gudgeon

Minnow

Orfe
Golden

Schelly

Stickle
back

Stone
Loach
Rules ?
Private Fishery only:



Contact must be made by phone or email in advance of coming to the lake, as it is available by appointment only.