This webpage works in both Mobile Phone Modes.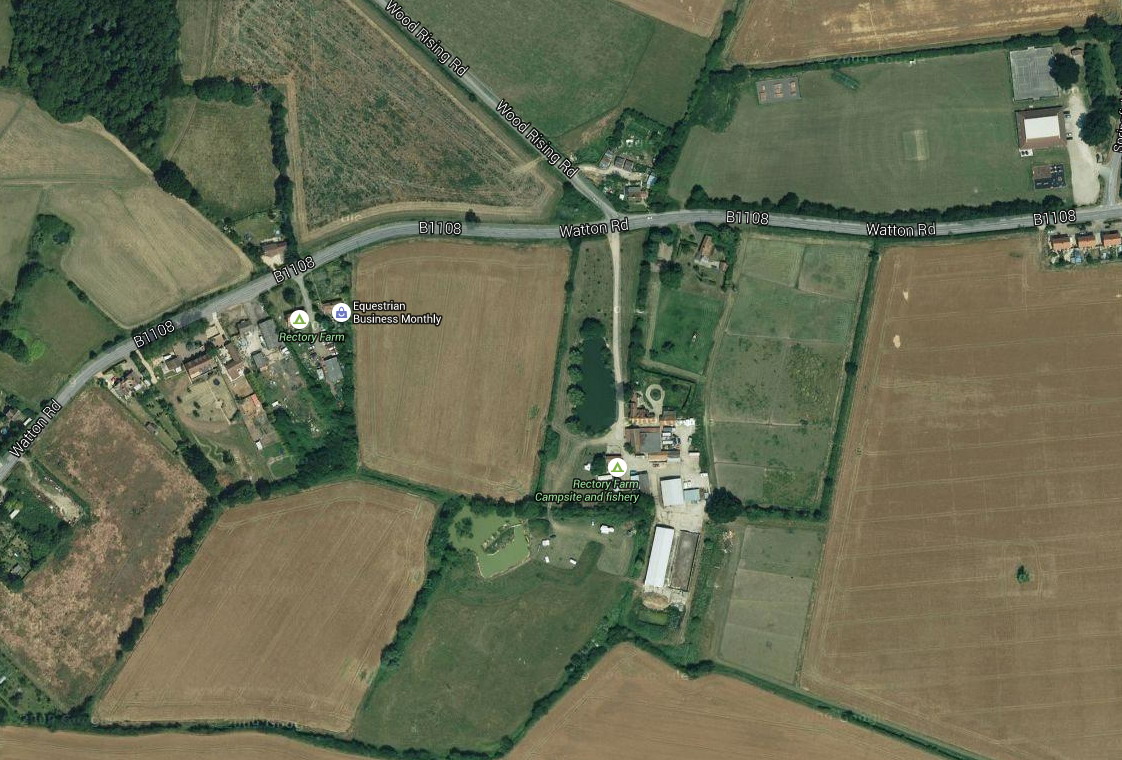 Fishery Name: Rectory Farm Campsite and Fishery
Address: Rectory Farm, Watton Road, Hingham, Norfolk, NR9 4PP


Grid Reference: Entrance Grid Ref: TG 01295 02199

Car Park Grid Ref: TG 01275 01986
Sat Nav: NR9 4HE
Phone Numbers: 01953 850596
Email Address: ?
Description:

Rectory Farm is situated in the heart of rural Norfolk. The Camp site is peaceful and secluded on the outskirts of the small market town Hingham, famous for its ancestral links with Abraham Lincoln a brass bust is displayed in the local church. There are two lakes at the site, sporting mainly Carp and Tench. A smaller collection of Roach, Rudd and Bream can also be found here, all of which can be fished at your leisure.
Fish Species:

Bream
Common

Bream
Silver

Bullhead

Carp
Common

Carp
Crucian

Carp
Ghost

Carp
Grass

Carp
Koi

Carp
Mirror

Catfish
Wels

Chub

Crayfish

Gudgeon

Minnow

Orfe
Golden

Schelly

Stickle
back

Stone
Loach
Rules: ?
Facilities: ?