This webpage works in both Mobile Phone Modes.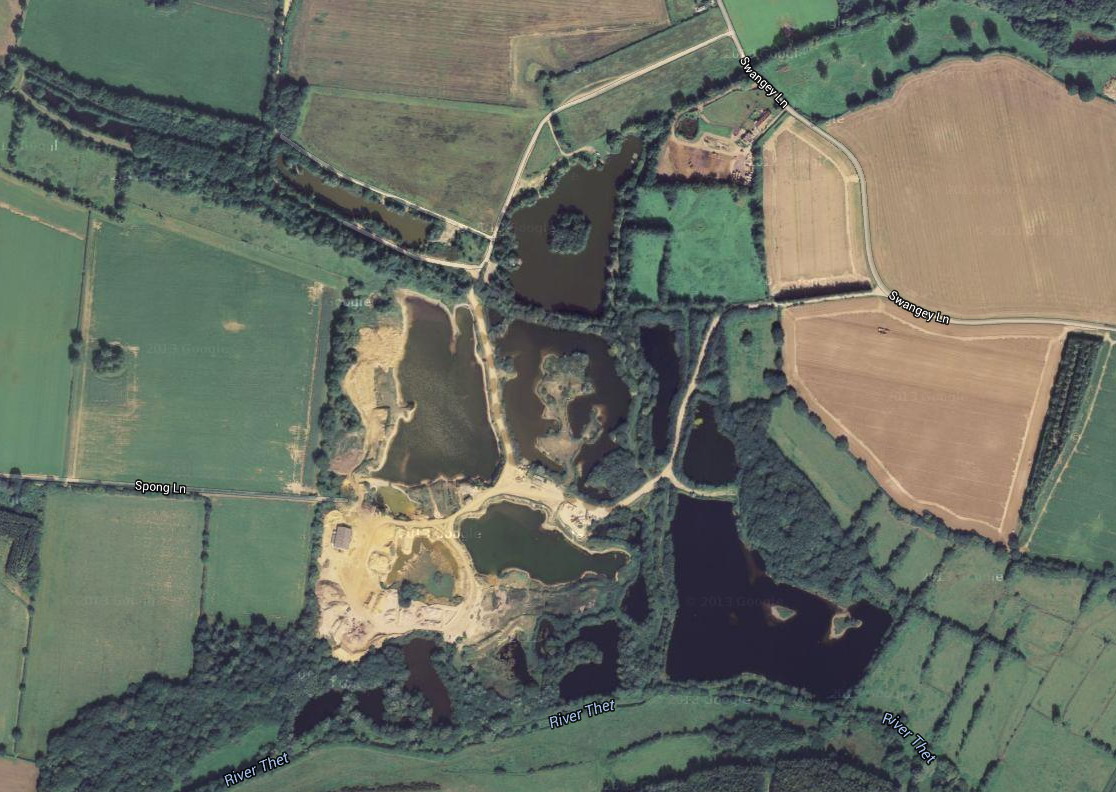 Fishery Name: Swangey Lakes
Address: Swangey Lane, Attleborough, Norfolk, NR17 1XL


Grid Reference: Entrance Grid Ref: TM 00532 94538

Car Park Grid Ref: various places after the entrance
Sat Nav: NR17 1XL
Phone Numbers: 07597 754462
Email Address: ?
Description:

Swangey Lakes was originally a gravel works during 50s and 60s and has been owned by a local farming family for 30 years. It became a fishing lake in 1976 and today boast 3 lakes packed with Wels Catfish, Large Carp, Bream, Tench and many small silver fish. The staff have great knowledge of all aspects of fishing these lakes.
Fish Species:

Bream
Common

Bream
Silver

Bullhead

Carp
Common

Carp
Crucian

Carp
Ghost

Carp
Grass

Carp
Koi

Carp
Mirror

Catfish
Wels

Chub

Crayfish

Gudgeon

Minnow

Orfe
Golden

Schelly

Stickle
back

Stone
Loach
Rules: ?
Facilities: ?