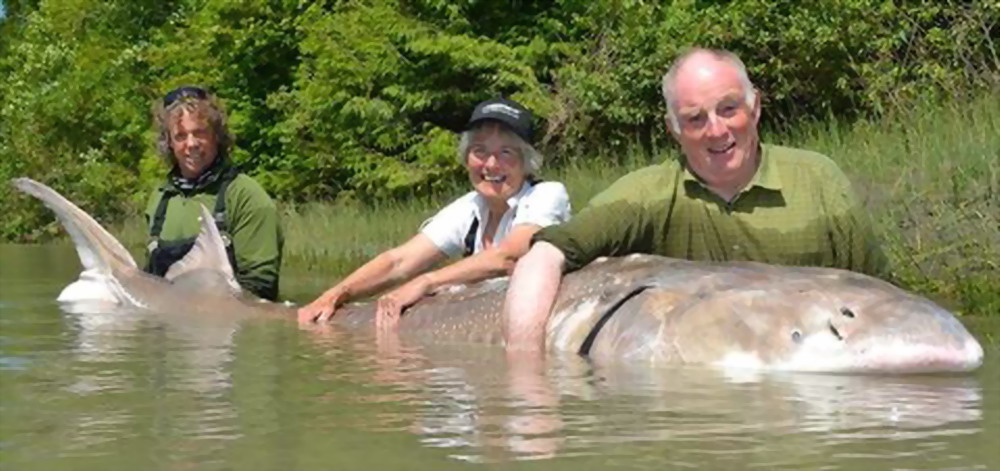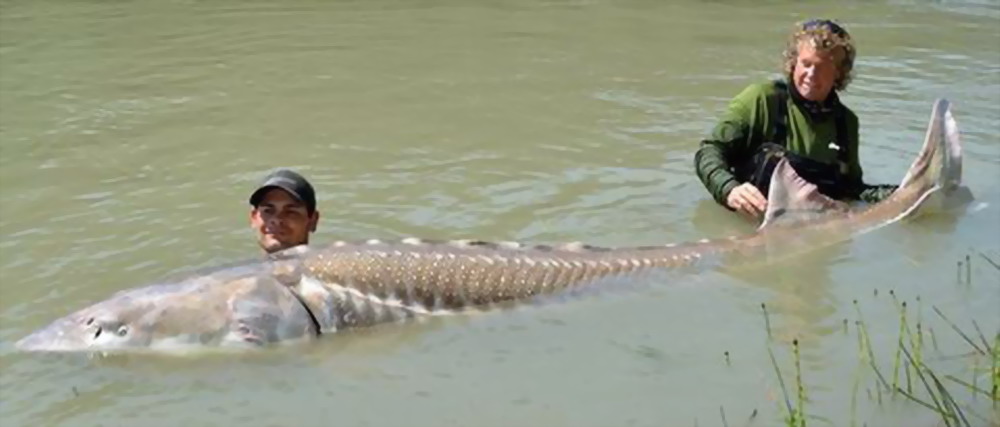 Wednesday 25th July 2012

Wiltshire couple catch 'biggest-ever' fish on Canadian holiday.

Michael and Margaret Snell caught the 12ft 4in fish in Canada.
A couple from Wiltshire have caught what experts say is one of the biggest fish ever landed in North America.
Michael and Margaret Snell from Salisbury were on a fishing holiday on the Fraser River in British Columbia in Canada when they reeled in the 12ft 4in (3.8m) white sturgeon.
Records from the local conservation society show the 1,100 lb fish may be the biggest ever recorded.
Mr Snell said: "I had no idea I was going to catch a fish like that."
He said he had spent an hour trying to land the fish, and was exhausted when he and the fishing trip guide eventually hauled it onto the river bank.
The fish was returned to the water after it was tagged, weighed and measured.
Mr Snell believes it was about 140 years old, and the absence of a tag meant it had never been caught before.

Prehistoric fish

"It's never actually come into contact with humans before," he said.
"When we eventually got the tape measure out it was too short. These are prehistoric fish that look most unusual and have armour plating on them with a shark-like tail. They are an amazing fish."
Continue reading the main story White Sturgeon (Acipenser transmontanus) are the largest freshwater fish in North America They can live well over 150 years and grow to over six metres (19ft) in length Fossils show sturgeon have existed for millions of years The Romans considered sturgeon an aphrodisiac with life-extending properties Mr Snell said he and his wife went to Canada three years ago where he caught a fish measuring 5ft (1.5m).
"I was mightily pleased with that," he said. "But to go back and catch one over twice the size is just mind-boggling."
Dean Werk, the couple's guide on the fishing trip, said the Fraser River was known for big fish, but one of this size had never been landed before.
He said: "It's one of the largest fish ever caught, definitely in this area, and one of the biggest freshwater fish caught in North America."