Norfolk Fishing Network 2004 - 2022 - News Archive 2010 - 28th July 2010, Mekong River Story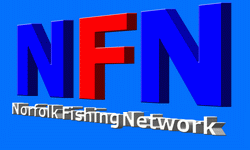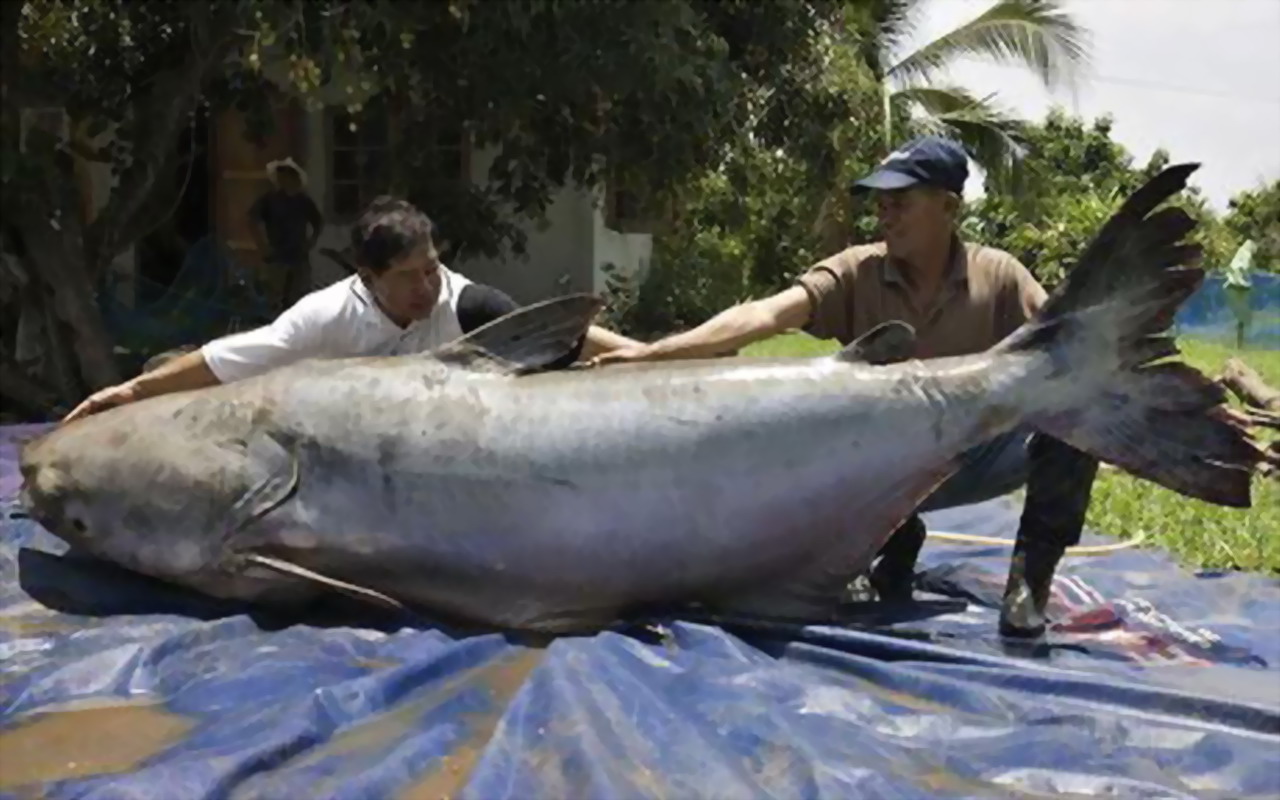 28th July 2010, Mekong River Story

Giant Mekong Catfish, weighing 292kg that was caught by local fishermen in Chiang Khong, northern Thailand Photo: EPA.

The Mekong River at the Golden Triangle or where the Mekong river confluence meets with three nations of Laos, Myanmar and Thailand Photo: EPA The construction of a particular dam in northern Laos would disrupt the migration of four of the world's top ten largest freshwater species to crucial spawning grounds, the World Wide Fund for Nature (WWF) said. In its report River Giants: Giant Fish of the Mekong, WWF said the catfish that grow up to 350kgs (772lbs) and freshwater stringray that can weigh in at 600kgs (1,320lbs), would be threatened with extinction if the plans go-ahead.

China has already completed four hydro-power dams on the Mekong, while another 11 are being built or planned in Laos, Thailand and Cambodia. Other smaller dams are proposed along its tributaries. The Mekong is south-east Asia's longest river, rising in Tibet and flowing through southern China, Burma, Laos, Thailand, Cambodia and Vietnam before reaching the South China Sea. But WWF's most pressing concern in the hydropower plant planned for Sayabouly province, in Laos, which boasts ambitious plans to supply electricity to south-east Asia in an effort to become the battery of the region.

The elusive giant catfish swims from Cambodia's Tonle Sap Lake up the Mekong to breed in Laos and northern Thailand. A fish the size of a Mekong giant catfish simply will not be able to swim across a large barrier like a dam to reach its spawning grounds upstream, said Roger Mollot, a freshwater biologist for WWF in Laos. Yet the river plays also host to a many unique fish including the vast stingray the world's biggest freshwater fish a giant barb and dog-eating catfish, so-called because of its pension for dog carcasses. More giant fish live in the Mekong than any other river on earth, said Dang Thuy Trang, co-ordinator for WWF's Greater Mekong Programme. Currently, the lower Mekong remains free-flowing, which presents a rare opportunity for the conservation of these species, but the clock is ticking.

The plans for the new dam are currently under scrutiny by the Mekong River Commission an international body made up of Thailand, Laos, Cambodia and Vietnam. But WWF is urging it to veto the plan on the grounds of its effects on the wildlife, fishing and agriculture in the region.
©Norfolk Fishing Network 2004 - 2022®All Rights Reserved.