This webpage works in both Mobile Phone Modes.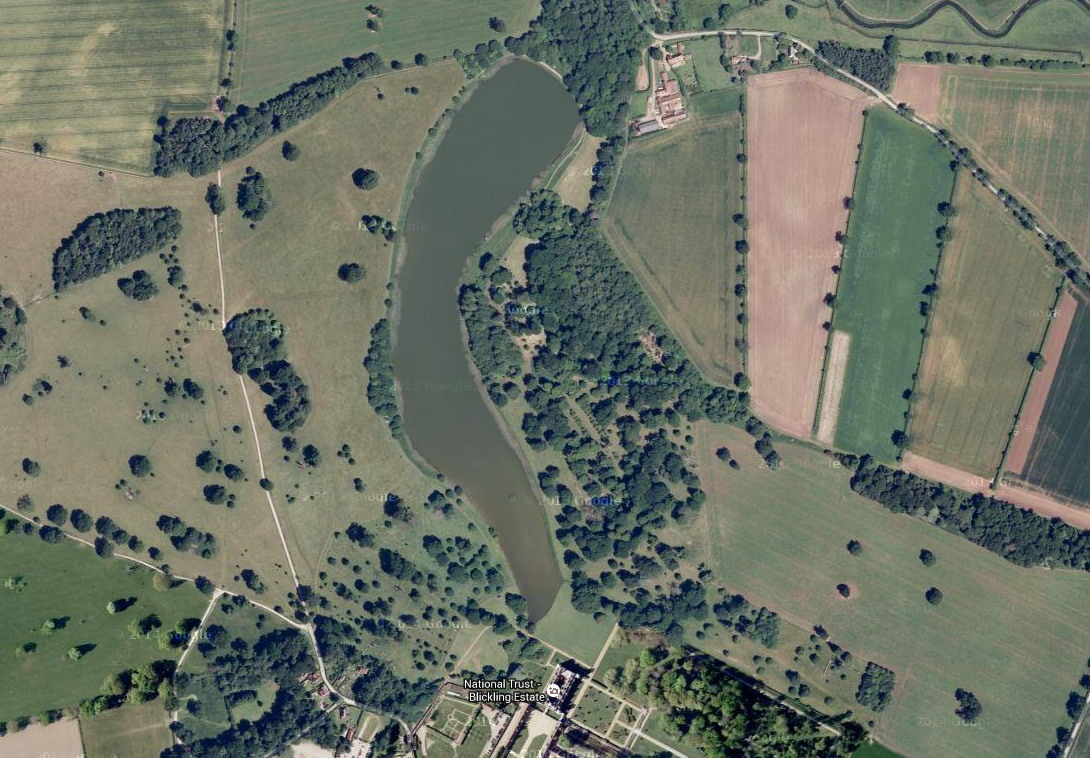 Fishery Name: Blickling Lake
Address: Unnamed Road, Norwich, Norfolk, NR11 6PU


Grid Reference: Car Park Grid Ref: TG 17980 29570

Actual Grid Ref: TG 17895 29500
Sat Nav: NR11 6PU
Phone Numbers: 01263 731994 or 01263 738030
Email Address: ?
Description:

Blickling Lake is a coarse fishing venue set in the grounds of Blickling Hall, owned by the National Trust. This open water of over 20 acres is shallow and weedy at the hall end. Depths vary from 6ft to 10ft at dam wall end. This is a mixed fishery stocked with Bream, Roach, Tench and Carp to Double Figures.
Fish Species:

Bream
Common

Bream
Silver

Bullhead

Carp
Common

Carp
Crucian

Carp
Ghost

Carp
Grass

Carp
Leather

Carp
Koi

Carp
Mirror

Catfish
Wels

Chub

Goldfish

Goldfish
Brown

Gudgeon

Ruffe

Schelly

Stickle
back

Stone
Loach

Sturgeon

Tench
| | | |
| --- | --- | --- |
| Golden Tench | Walleye | Zander |
Rules:

When fishing at Blickling lake please comply with the following rules:

Fishing is from the north end of the lake or from the platforms on the east bank only

No night fishing

No boilies

No pre-baiting

No live bait

No keep nets or sacks

No fish spotting from trees

No wading

Landing nets must be used for all fish

Unhooking mats must be used at all times

Barbless hooks only

All rigs must be fish safe

No bolt rigs

Maximum two rods per person

One swim/peg per person

Rods must be attended at all times

Fishing is from the stages or the wall only

Take your litter or unused bait home

Keep the footpaths clear

Please remember the benches are for walkers

Other restrictions may apply at various times

Unsuitable behaviour will result in you being asked to leave

All anglers must have a valid Environment Agency rod licence

Please look after this fishery and respect other visitors to Blickling


Facilities: ?