This webpage works in both Mobile Phone Modes.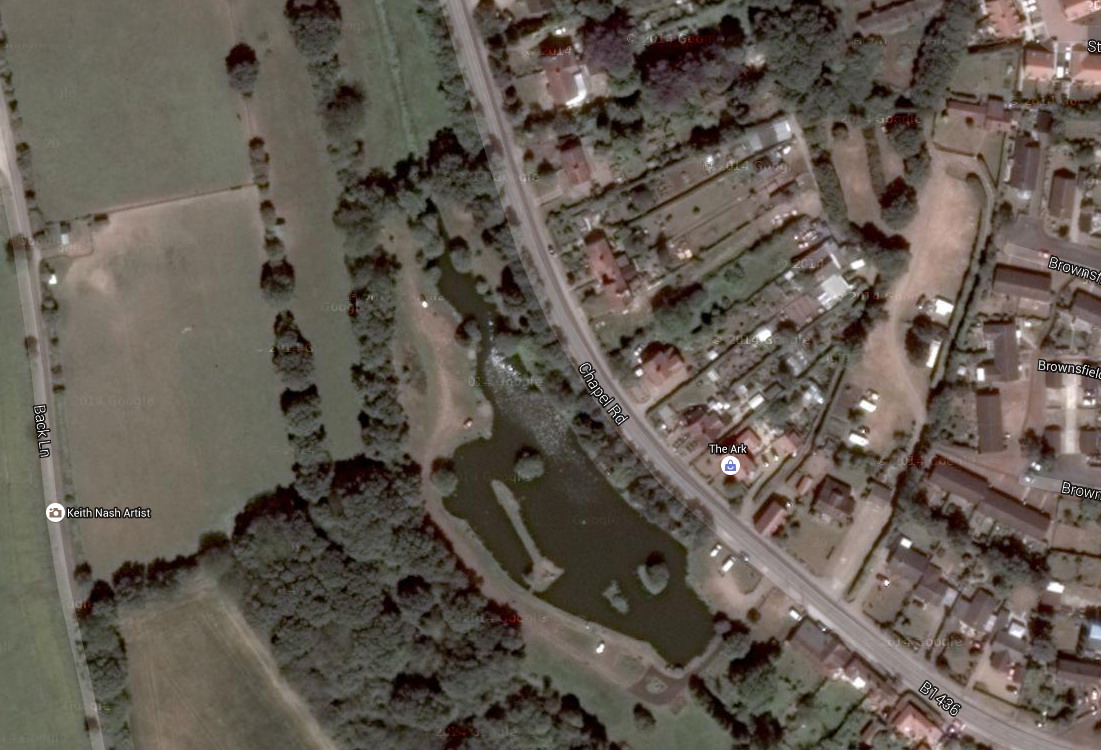 Fishery Name: Chapel Lake
Address: Chapel Road, Roughton, Norwich, NR11 8QP


Grid Reference: Entrance Grid Ref: TG 217640 37102

Car Park Grid Ref: TG 217520 37102
Sat Nav: NR11 8AF
Phone Numbers: 01263 761369 or 07876 598628
Email Address: ?
Description:

This 2.5 acre, long and irregularly shaped lake, has two small islands. Depths vary from 3 to 8 feet, and the water is always well coloured.


Fish Species:

Bream
Common

Bream
Silver

Bullhead

Carp
Common

Carp
Crucian

Carp
Ghost

Carp
Grass

Carp
Leather

Carp
Koi

Carp
Mirror

Catfish
Wels

Chub

Goldfish

Goldfish
Brown

Gudgeon

Ruffe

Schelly

Stickle
back

Stone
Loach

Sturgeon

Tench
| | | |
| --- | --- | --- |
| Golden Tench | Walleye | Zander |
Rules:



1.) All anglers are to hold a valid rod licence

2.) Environmental and River Agency rules apply

3.) All anglers must have a suitable unhooking mat and landing net for use

4.) Unhooking mats and landing nets must be used on all fish

5.) Barbless hooks only

6.) Max 2 rods per person at any time

7.) No rods to be left unattended at any time

8.) Respect all fish and retain them for a minimum period of time

9.) No keepnets, unless otherwise agreed

10.) Max breaking strain line 15lb

11.) All fish are the property of Chapel Lake and no fish are to be removed

12.) All anglers under 15 years must be accompanied by an adult 18 or over

13.) No cutting down or any trees or vegetation

14.) No over casting the halfway mark if other anglers are opposite

15.) Strictly NO fires or barbeques

16.) Please place all litter, including cigarette butts and discarded line etc in the bins provided

17.) Please respect all other anglers and any general public

18.) Chapel Lake reserves the right to add and amend any rules, as and when required for the benefit of all anglers and the lake.

Anyone found breaking these rules will be asked to leave the site.

Thank you for reading and adhering to these rules.

Please report to the bailiff any misconduct. Call Alan Tew (Bailiff) 07593 668332


Facilities: