Norfolk Fishing Network 2004 - 2023 - Fisheries Information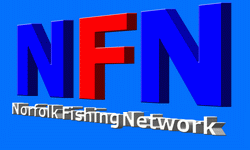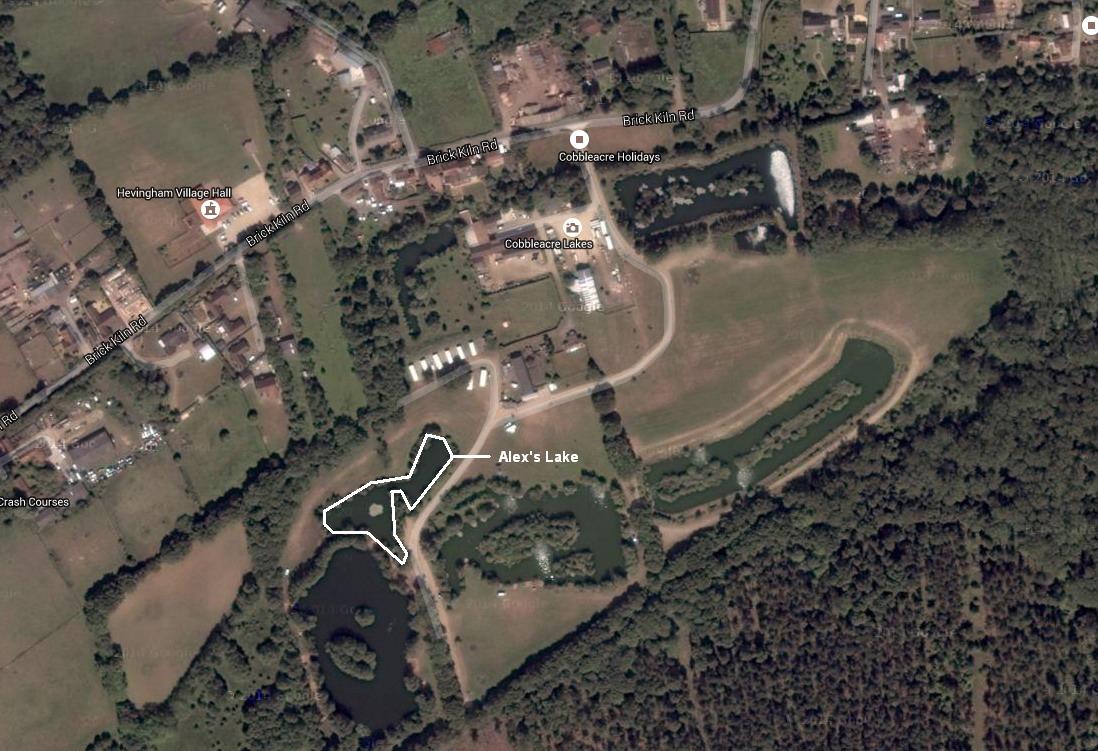 Fishery Name: Charity Lakes - Alex's Lake
Address: 30, Brick Kiln Road, Hevingham, Norwich, Norfolk, NR10 5RF


Grid Reference: Entrance Grid Ref: TG 19252 20920

Car Park Grid Ref: TG 19252 20848
Sat Nav: NR10 5RF
Phone Numbers: 01603 754305
Email Address: [email protected]
Description:

Alexs fishing Lake at Cobbleacre is our fun lake. An odd shaped lake being only ¾ acre in size with depths from 2ft - 6ft. This lake is a good start for any beginner.


Fish Species:

Bream
Common

Bream
Silver

Bullhead

Carp
Common

Carp
Crucian

Carp
F1 Carp

Carp
Ghost

Carp
Grass

Carp
Leather

Carp
Koi

Carp
Mirror

Catfish
Wels

Eel

Goldfish

Goldfish
Brown

Orfe/Ide
Blue

Orfe/Ide
Golden

Orfe/Ide
Silver

Ruffe

Schelly

Stickle
back

Stone
Loach

Sturgeon

Tench

Tench
Golden

Walleye

Zander
Cobbleacre Lakes Fishery Rules:



Every person must pay prior to commencing fishing.

Unhooking mats to be used at all times.

The use of keep nets are not allowed, unless otherwise stated. Carp may be sacked up for a short time whilst preparing for weighing and photos.

No fires allowed, gas stoves are permitted.

The use of bait boats may be used safely on all lakes.

All fish must be returned to their own waters, no fish are to be moved.

Please keep the lakes tidy. Any litter to be taken away with you or placed in the bins provided next to the shop on the way out.

No live or dead baits to be used. No feed designed baits (i.e. pig pellets) no nuts or peanuts.

All particle baits must be pre-packed from reputable suppliers. (not home cooked)

Minimum 42 inch landing nets and minimum of 12lb line to be used on Mario's lakes. 3 Rod max on Mario's, 2 rod limit on all other lakes.

Barbless hooks on Adam's, Alex's, Amy's and Gianna's.

Please remember that common sense prevails on all other issues concerning fishing our lakes. Treat other anglers as you would expect to be treated.


Facilities: ?


©Norfolk Fishing Network 2004 - 2023®All Rights Reserved.