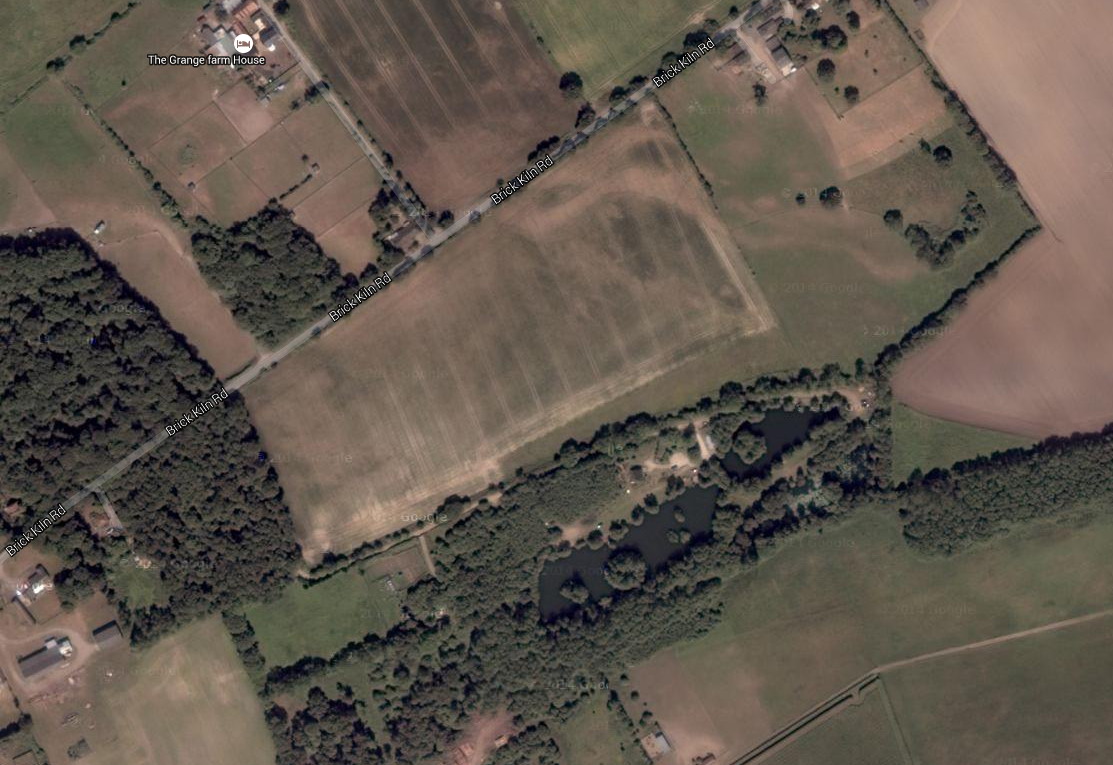 Fishery Name: Felthorpe Lakes - Mirror Lake
Address: Brick Kiln Road, Hevingham, Norwich, Norfolk, NR10 5NL


Grid Reference: Entrance Grid Ref: TG 17933 19958

Car Park Grid Ref: TG 18385 19974
Sat Nav: NR10 5NN
Phone Numbers: 07765 258000
Email Address: ?
Description:

Mirror Lake

This is the largest of the three lakes at a touch over two acres. The depth varies between three and seven foot in depth. It is a natural looking lake with trees and vegetation around the lake creating many interesting features. There are two main islands and a small cluster of tiny islands which also provide features to target. As with any lake it is difficult to say what particular baits work well all of the time but as a general rule it is good to come equipped with the basics such as pellet, luncheon meat, sweet corn and bread. Boilies work also but with the wide variety available it is difficult to advise on which ones.
Fish Species:

Bream
Common

Bream
Silver

Bullhead

Carp
Common

Carp
Crucian

Carp
F1 Carp

Carp
Ghost

Carp
Grass

Carp
Leather

Carp
Koi

Carp
Mirror

Catfish
Wels

Eel

Goldfish

Goldfish
Brown

Orfe/Ide
Blue

Orfe/Ide
Golden

Orfe/Ide
Silver

Ruffe

Schelly

Stickle
back

Stone
Loach

Sturgeon

Tench

Tench
Golden

Walleye

Zander
Rules:



We run a friendly enjoyable venue for you to visit. These rules are designed to ensure that all visitors and staff are able to enjoy their time here and to protect the fish, other wildlife and the environment.

Opening Hours 7.30am - 7pm (or Dusk If That Is Earlier)

Times will vary during the year so please check with staff for confirmation. Loyalty Card Holders may fish from earlier and until later but other customers should abide by standard times. Please pack up in time to leave at dusk or 7 pm as this is when the gate is locked.

All anglers must have the appropriate National Fishing License. The Environment Agency Bailiff visits these waters regularly and licenses will be requested.

Whilst visiting Felthorpe Lakes all personal possessions, other equipment and vehicles are here at the owners risk. No responsibility will be taken for loss or damage. All visitors are responsible for their own personal safety whilst on site. Please be aware that deep water, trees and weather can create dangerous environments.

Cars to be parked considerately using the car parks or, on the grass when weather conditions permit and the facility will not suffer due to driving on the grass, cars are only allowed at those swims that are readily accessible. Do not remove any barrier without permission to drive on grassed areas.

Respect the wildlife and your surroundings while here please. No climbing trees, no damaging plants, trees or wildlife intentionally.

No rubbish, litter, fishing line, hooks, broken floats, excess bait, food scraps, tea bags etc to be left anywhere around the lakes. Either take rubbish home with you or deposit in the bins provided.

Dogs may be permitted but please ask permission and notify bailiffs before fishing please. The Fishery has two dogs and they have the run of the place. (And they borrow Luncheon meat)

Although alcohol is permitted please drink responsibly being considerate of your safety and respect other anglers right to peace and quiet.

Any rowboats on site are for work and must not be used without permission at any time. This is for your own safety and the protection of the facility.

Felthorpe Lakes is surrounded by private land. No visitors to Felthorpe Lakes must access land adjoining the lakes and must only enter and leave via the lane and the gates.

Loyalty Card Holders have certain privileges along with the benefits of discounted prices. If the case arises the management may remove the Loyalty Card Benefits and discounts and the membership cancelled if we have poor behaviour or consistent rule breaking. This would only happen in extreme circumstances.

Anglers may use up to three rods on Mirror Lake or up to two rods on Foxes or Shadows Lake. Rods must be attended at all times.

Only fish from the designated pegs and respect anglers around your chosen swim. Check where others are fishing if in doubt before casting.

Keep nets are allowed for fish less than 4 pound. No using of carp sacks unless you are holding the fish to alert the owners of an ill or damaged fish.

Rigs must be as safe as possible for the fish and other wildlife. Fixed leads that are not released if the line should break are not permitted. Other rigs may be reviewed if they are seen to damage stock and wildlife.

Do not use excessive amounts of bait. Please remove left over baits from the bank. Use the bins or take it home, please do not throw it in the lake at the end of your visit.

Bait boats and spodding may only be used if overly large amounts of bait are not being introduced. Users of both spodding and bait boats should also be considerate to other anglers and not overuse them if they are disturbing another anglers swim. Over baiting can affect water quality, fish health and has not proven to be better than other baiting techniques.

Some bait's are banned; Tiger nuts, peanuts, chickpeas and incorrectly prepared homemade particle baits. Packaged particle baits are preferred if not over used. Cat food and other meat products can only be used as hook bait.

Hooks must be of appropriate size and quality, barbless, micro barbed or crushed barbed hooks only.

Return fish to the water as soon as is possible. Weighing and photographing of fish should be done quickly and carefully to protect the fish stock. Please have your camera and other equipment ready to use.

Landing nets and mats must be used on all lakes. The use of lead core has been reviewed and due to damaged fish and the general view that lead core damages fish, leaves snags, and harms birdlife it is now banned.

Anglers should always have Klinik or an alternative product to repair cuts and abrasions on fish before returning them to the water. Please report ill or badly damaged fish to the bailiffs.

Enjoy Your Fishing And Your Visit to Felthorpe Lakes and Please Help Others To Enjoy Their Visit.
Facilities:

?