This webpage works in both Mobile Phone Modes.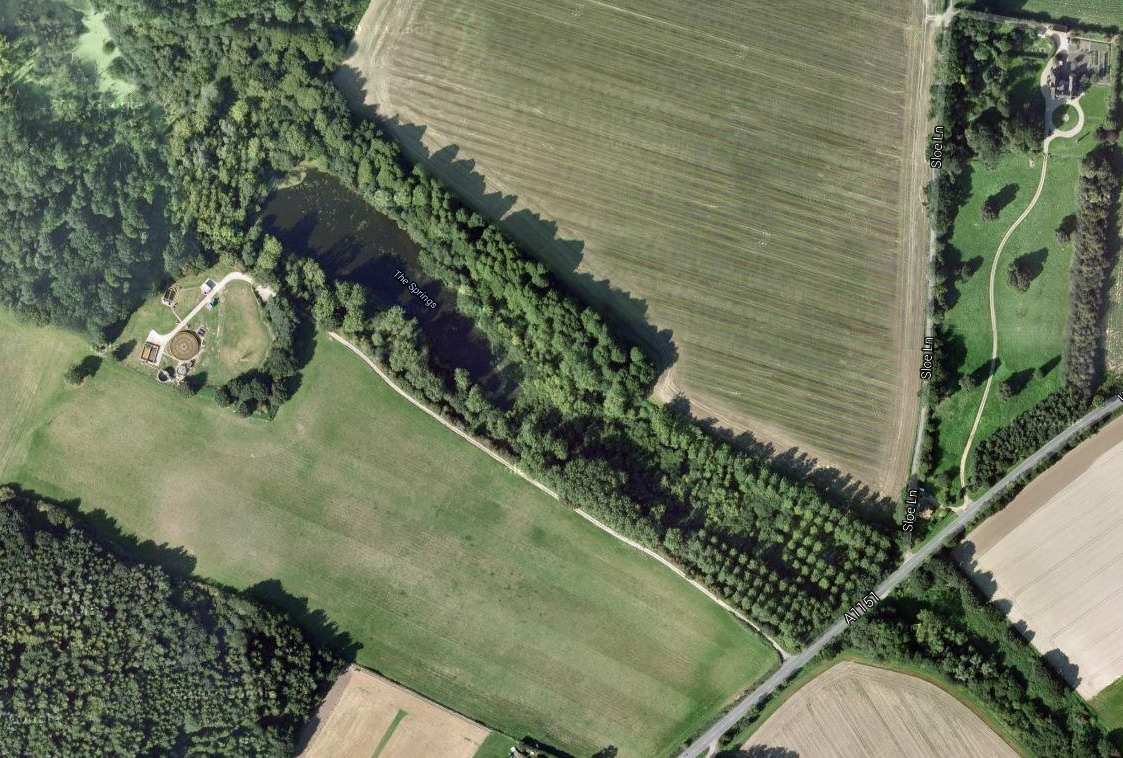 Fishery Name: Rackheath Springs
Address: Wroxham Road, Rackheath, Norwich, Norfolk, NR13 6NE


Grid Reference: Entrance Grid Ref: TG 23245 29535

Car Park Grid Ref: TG 26860 14076
Sat Nav: NR13 6NE
Phone Numbers: 01603 401062 or 07885 244262
Email Address: [email protected]
Description:

Rackheath Springs Fishing Lake is located outside of Rackheath.

This venue has a locked gate and is open to Members only, "No Day Permits" and there is no close season.
Fish Species:

Bream
Common

Bream
Silver

Bullhead

Carp
Common

Carp
Crucian

Carp
Ghost

Carp
Grass

Carp
Leather

Carp
Koi

Carp
Mirror

Catfish
Wels

Chub

Goldfish

Goldfish
Brown

Gudgeon

Ruffe

Schelly

Stickle
back

Stone
Loach

Sturgeon

Tench
| | | |
| --- | --- | --- |
| Golden Tench | Walleye | Zander |
Wroxham District Angling Club Rules and Information:



1. Membership Cards: These are non transferable and must be carried at all times when accessing club facilities. They must be produced on demand to any Club Official, club bailiffs, Land owner or Environment Agency officer.

2. Car Permits: These must be displayed on your vehicle at all times.

3. Fishing Licences: Environment Agency fishing rod license's are required on all club facilities and must be carried at all times.

4. Junior Members: Juniors under the age of 15 must be accompanied by an adult member at all times.

5. Guests: Guests are only permitted if authorized by the Club Chairman/Secretary. They must be accompanied by a member at all times and abide by club rules.

6. Access and Security: Access to club facilities is for members only. Any lock combinations/keys are to be kept secure. All gates are to be kept shut and locked if applicable.

7. Rod Limits: Two rods maximum are allowed on all club facilities with the exception of Postwick where three are allowed as long as two E.A. fishing licenses are held.

8. Keep nets: Keep nets are banned on all club facilities except in authorized matches. Carp sacks are not permitted.

9. Publicity: No photographs are allowed for press usage or general internet posting from club facilities.

10. Rubbish: All rubbish and discarded tackle must be disposed of correctly.

11. Dogs: These are not permitted on any club facility.

12. Banned items: The following are all banned on club facilities Barbed Hooks (Except at Postwick), Lead Core, Braided main line, Bait Boats and Nut based products.



Fishery Specific Information:



1. Great Melton: Night fishing is not permitted. Please beware of the overhead power cables. Obey all warning signs. Remember Electricity kills.

2. Little Melton: Night fishing is not permitted.

3. Mill Farm: Beware of any livestock in fields.

4. Postwick: Beware of any livestock in fields. Please notify Bailiff Bob Newton on 07946220118 when fishing this venue overnight.

5. Club Boats: For your safety lifejackets are advised. Remember Water can be dangerous.

6. Rackheath: We ask members who bivvy up for long periods to show consideration to other members in their choice of swims. All anglers must have a Unhooking mat.


Facilities: ?