This webpage works in both Mobile Phone Modes.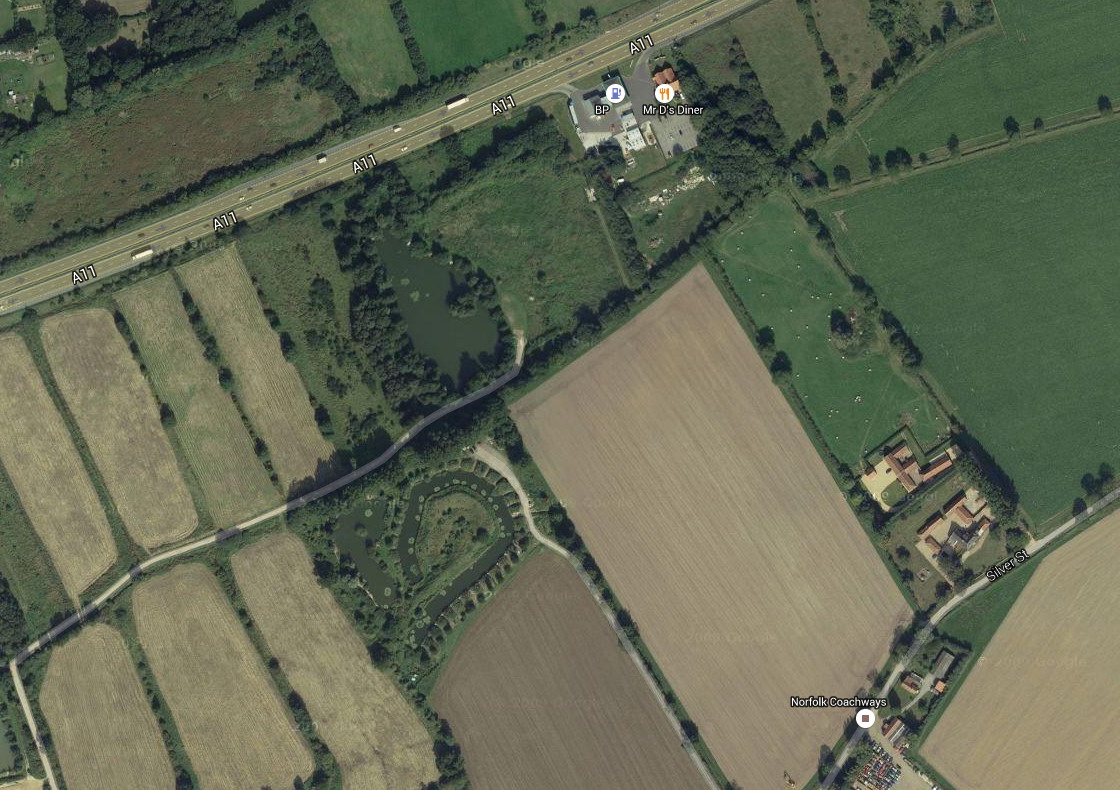 Fishery Name: Walnut Tree Fisheries
Address: Walnut Tree Farm, Silver Street, Besthorpe, Attleborough, Norfolk, NR17 2LF


Grid Reference: Entrance Grid Ref: TM 07180 96472

Car Park Grid Ref: TM 06970 96775
Sat Nav: NR17 2PU
Phone Numbers: 01953 453662
Email Address: ?
Description:

The Canal lake is used mostly for match fishing, as it is ideally a "pole length" in width, and there are apparently no "monster Carp" putting lighter pole rigs at risk. There is also a great head of Chub in here, which are suicidal! The swims are quite narrow however, situated between high banks, so choose one of the wider ones if fishing in a group.

The other lake is not large certainly less than an acre. Again it is an attractive venue and benefits from the mature surroundings. This lake is not used for match fishing, and holds the larger Carp, 20lb+ fish.
Fish Species:

Bream
Common

Bream
Silver

Bullhead

Carp
Common

Carp
Crucian

Carp
Ghost

Carp
Grass

Carp
Leather

Carp
Koi

Carp
Mirror

Catfish
Wels

Chub

Goldfish

Goldfish
Brown

Gudgeon

Ruffe

Schelly

Stickle
back

Stone
Loach

Sturgeon

Tench
| | | |
| --- | --- | --- |
| Golden Tench | Walleye | Zander |
Rules: ?
Facilities: ?