Norfolk Fishing Network 2004 - 2021 - World Record Common Carp 84lb 12oz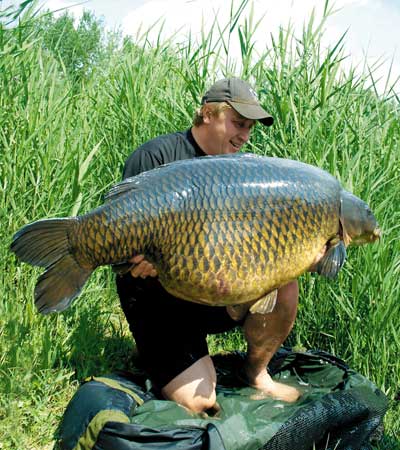 Emir Caro is a well respected German carp angler who has a amazing track record of huge carp. Emir has been targeting this fish for the past three years from a very difficult water.
It sets a new world record for a common carp at 38.45 kg (84lb 12oz).

He tempted it on a 20mm boilie, Mako super fly hook size 3, 18lb Krystonite with a 65lb Score Gold lead core leader.
The fish was weighed, witnessed and photographed and then returned to the water very quickly after capture.
Emir thought the fish was close to spawning and made sure the fish was on the bank for as little time as possible.
This fish was wrongly reported as being found dead.
The fish found dead was the Rainbow Fishery World Record mirror carp recently caught by Graham Slaughter that died shortly after its capture.


©Norfolk Fishing Network 2004 - 2023®All Rights Reserved.