Norfolk Fishing Network 2004 - 2021 - World Record Mirror Carp 99lb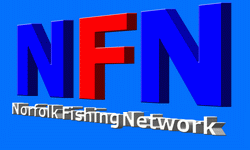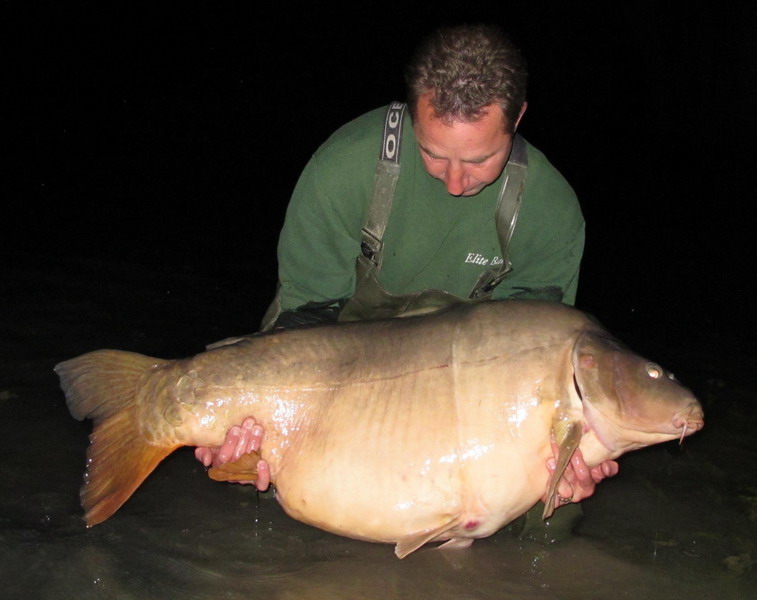 This is a picture of the biggest carp ever caught on rod and line, and a new world record carp, weighing in at a colossal 99lb.
The captor, British angler Ambrose Smith, admitted he felt like doing a somersault after catching the new world record carp from The Graviers fishery, near Dijon, in France.
As well as smashing the former record, set by fellow UK angler Martin Locke in January with a 94lb carp from another French venue, Rainbow Lake, the huge mirror, which is known as the Scar Fish, also obliterated Ambrose's personal best of 57lb.
The 40-year-old, from Denham in Buckinghamshire, said: I had a 58-pounder on the Sunday morning, and then was having dinner in my swim with the family that evening when I received the bite from the big one. The fish put up an absolutely terrific fight for half an hour, during which my daughter joked that it could be The Scar. After I netted it and realised she was right, I felt like doing a somersault!
Since news of the capture began to spread, internet forums have gone into meltdown, with many questioning the weight of the fish, which was last caught five weeks ago at 91lb. However, Ambrose was quick to silence the doubters.
I've read what people have written, but I don't need to justify myself. The fish was fully hydrated prior to spawning, so I took extra care with the weighing process, which was completed as carefully and quickly as possible.
It weighed 102lb 8oz in the sling, which itself weighed 3lb 8oz, giving a final scales reading of 99lb. The fish was in superb condition and shot off like a rocket when released, sending a big bow wave across the water. Now back in the UK, Ambrose intends to spend the rest of the summer targeting big carp and catfish at a number of southern venues, even though he admitted to still being in a mild state of shock at becoming the new world record carp holder.
I had been hoping for a 60-pounder this year that was the goal, so I haven't come back down to earth yet. I'd particularly like to thank my wife and kids, who came to France for a week's sunbathing and ended up having to be very patient as I went about my fishing, he added.
Ambrose used an Elite Baits Ocean Fruit bottom bait, balanced out with a Christmas Cracker pop-up and presented on a 3oz running lead set-up made from 25lb ESP Sinklink and a size 8 Korda Wide Gape hook.


©Norfolk Fishing Network 2004 - 2023®All Rights Reserved.