Norfolk Fishing Network 2004 - 2023 - Britain's Biggest Mirror Carp 75lb 2oz 14oz(Dead)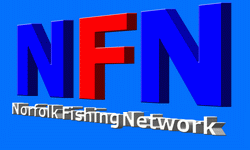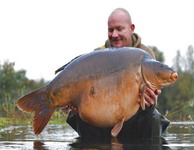 Oct 12, 2020. Wayne Mansford caught the 75lb 2oz Mirror Carp, nicknamed Marshall, caught at Holme Fen Fishery in Cambridgeshire.

Roofer catches Britain's biggest carp weighing 75lb 2oz - but won't claim record over backlash fears from 'traditionalist' anglers who say 'imported' fish is NOT native to lake Mansford caught the giant fish at Holme Fen Fishery in Cambridgeshire

A roofer has caught Britain's biggest ever carp fish but may not claim the record amid fears he will be slated by angling purists.

Wayne Mansford, 38, landed the monster mirror carp that weighed 75lb 2oz - 7lbs heavier than the existing record.

But because the fish is an imported specimen that was put into a lake many years ago weighing 15lbs, some anglers feel it is not a British fish.

Traditionalists say records should only relate to 'wild' fish that have spent years growing to their full weight.

It follows the fishy story of angler Tom Doherty who in 2016 received death threats for trying to claim the record for a 70lb mirror carp imported from Israel.

Mr Mansford, from Windsor, Berks, said any detractors are just jealous of his achievement.

Wayne Mansford, 38, with the record breaking carp which weighs in at 75lbs 2oz he caught this week but is hesitant to apply for record over angling controversy surrounding imported fish

He said: 'I have already received a lot of negative feedback from some people.

'At the end of the day a carp is a carp to me. I'm in a great place knowing what I have achieved but I know previously people have gone as far as receiving death threats.

'It could be a British record but I just don't know whether I want to go through all the controversy.

'People get very angry about imported fish and I think a lot of it is probably just jealousy.

'All carp are imported at some point but I'll have some discussions with people and see what we decide.'

Mr Mansford caught the carp, nicknamed Marshall, at Holme Fen Fishery in Cambridgeshire.

The angler, who has represented England at the sport, enticed the beast using a pellet and sweetcorn bait.


©Norfolk Fishing Network 2004 - 2023®All Rights Reserved.