This webpage works in both Mobile Phone Modes.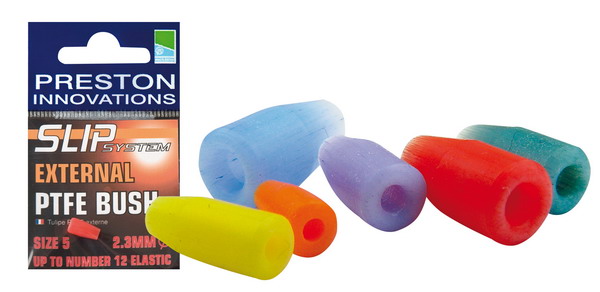 PFTE Bushes slide on the end of the pole, for the elastic to run through not to wear the end of the pole out, the ones in the picture are external type, however you can get internal ones also. I personally think the external ones are the best design.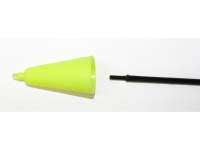 This is a picture of the pole bung, the green cone shaped part, which has a loop on the top, to which you tie the elsatic. In order to do this you may well need the threader, in order to pull the elastic down through the pole top section, and then tie the elastic to the bung using the Double overhand loop. The retractor screws into the bung to pull it out for any reason, which could be because the elastic snapped for example.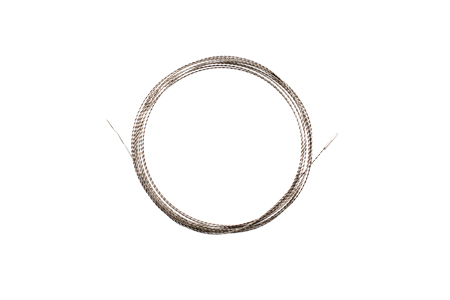 The Pole Threader is for feeding the elastic through the top of the pole to the bung, as sometimes the width of the elastic can make it stick inside the pole and fold instead of dropping down like you think it would with thinner elastic for example.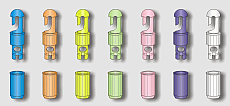 Stonfo adapters are what you connect your line to. You pull the elastic through the end of the pole and you create a Double overhand loop, by first feeding the elastic through the hole on the stonfo, and making the loop from that and tying in the same way. Once the knot has been made cut it leaving a tail about half of an inch, then pull the stonfo collar over the knot.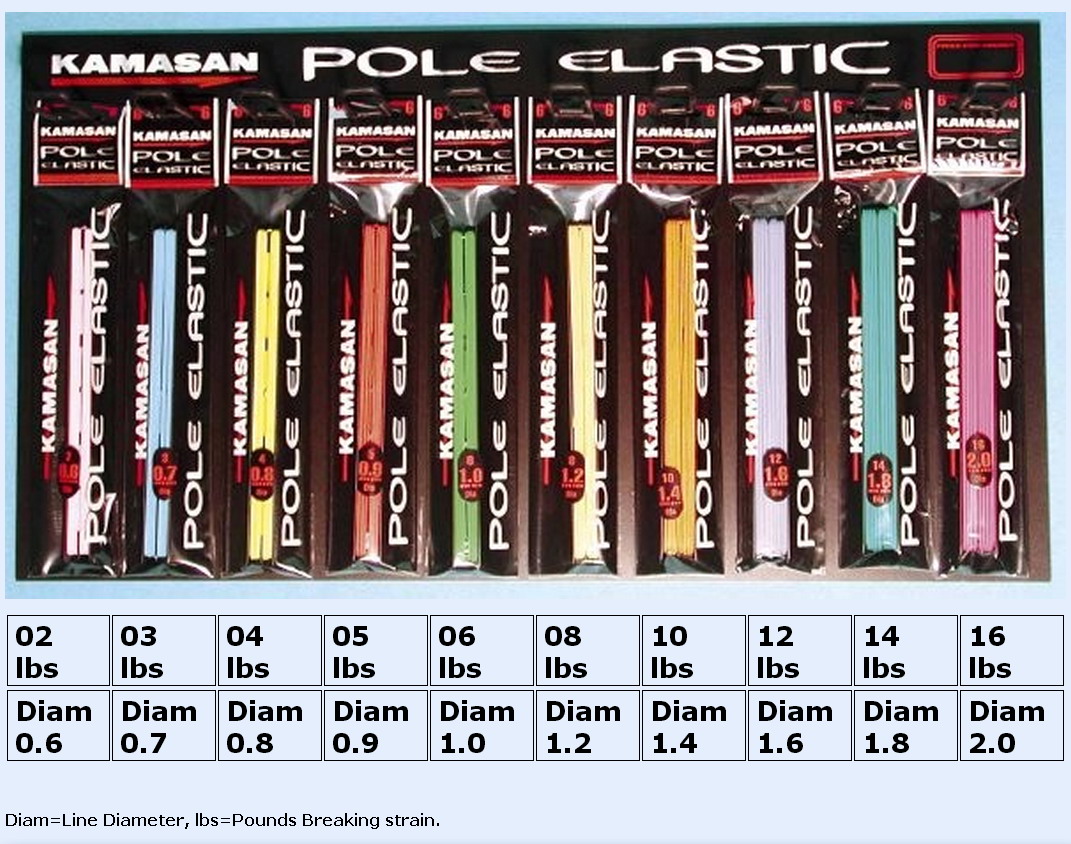 Pole Elastics vary in diameter, colour and weight capacity. In this picture they vary from 2lbs upto 22lbs, but do go up higher than that these days. Also there are other types of Elastic also.

This is just a basic one, the ones I own have sliders on the side, so when you hook the loop end of the rig over one end of the winder, and you wrap your line round a number of times until you reach the hook, but as line can stretch or you have made your own rigs the hook postition may differ so u can move the sliders to hook the hook on to.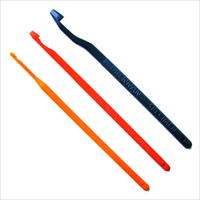 Always needed when pole fishing, as you can catch so many fish that need to be disgorged.

Always needed even when having a disgorger, as sometimes its too awkward to remove with a disgorger, but easier with forceps.

The most used accessory in setting up pole floats, you pass your hook through the eye, and hook it on the cork strip in the bottom, this will pull the float under if the water is deeper than what your pole float is set for, allowing to show you how much adjustment is needed to get the float to sit correctly.